— Choose the right day to trade
Skip Monday mornigns and Friday afernoons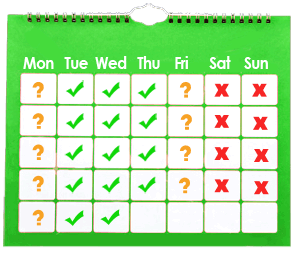 This recomendation is often wrongly taken as an optional thing, because everyone knows that Forex market is open 24 hours a day 7 days a week. Yet, choosing the time to trade can make a difference between successful and hopeless trading.
It's proved and highly recommended not to trade on Mondays, when the market has recently awaken and is making first "probation steps" to form a new or confirm a current trend; and on Fridays afternoon, during the huge volume of closing trades. The best days to trade are Tuesdays, Wednesdays and Thursdays.

— Fibonacci worth your time
Learn about Fibonacci levels and how to use them
Fibonacci can be very helpful in trading, even partially using the study, for example, to determine the best exit, can bring traders to a new edge of trading.

— Trade what you see
A golden rule of trading: "Always trade what you see, not what you would like to see"
Always ensure that a signaling bar/candle on the chart is fully formed and closed before you enter a trade.

— Don't follow signals blindly
If you follow someone's signals — learn from it!
If you choose to rely on live trading signals from other Forex traders, make sure you do it for your benefit, not a disaster.
If you use such signals to discover how other traders do analysis and study on the price — you are on the right track and soon you'll be able to do analysis yourself.
But if you're just blindly following recommendations and your only task is to push the correct button... think again.

— High leverage requires high knowledge
Using a highly leveraged account comes at a cost of higher risks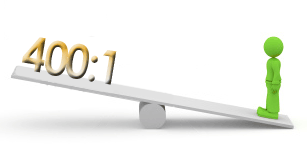 It will, of course, give a trader more financial gear to trade, but for inexperienced traders high leverage, and, in fact, any Forex leverage can be disastrous. When a trader signs up for a high leverage without knowing how to accurately use it to own advantage, he simply signs up for additional risks that multiply with higher leverage in a tight "friendly" proportion.

— Trading success is measured over time
Learn to measure trading success by the end of the day, week and then month and year
Do not judge about your trading success on a single trade. To be successful traders don't need to win every trade, they also don't become rich in one trade — they need to be profitable in a long run.

— Trading has no secret formula
There is no such thing as a secret approach to winning in Forex
Take the time to develop a solid trading system and find out that the secret to trading success lies in hard work and constant learning.

— Choose a regulated Forex broker
Don't risk it with companies who are not properly regulated
Protect your investment. Find more about Forex Brokers Regulation.